Beech cutting board with handle
The handle and the bevelled edges allow quick access. The hard beech wood is also gentle on the blade.
Sale price

€34,90

Regular price
Sofort versandfertig, Lieferfrist 1-3 Tage
Dimensions
Small: 28x20x2cm
Medium: 34x24x2 cm
Large: 45x30x2 cm
Cutting board made of beech wood with a handle and diagonally filed sides
Beech cutting boards are a popular choice among home and professional chefs alike due to several features that set them apart from other types of cutting boards:
Durability: Beech is a hard and dense type of wood, making it more resistant to knife cuts and scratches. This means that with proper care, a beech cutting board can last for many years.

Hygiene: Beech has a closed wood surface, which makes it less susceptible to moisture and germ formation. This makes it a good choice for cutting boards as it ensures a clean and hygienic surface for food preparation.

Knife friendliness: Beech has a dense, hard surface that is gentle on knife blades and helps keep them sharper for longer.

Aesthetics: Beech is a beautiful wood species with a light wood grain, making it a stylish and attractive addition to any kitchen.

Sustainability: Beech is one of the most readily available types of wood in Europe, making it an environmentally friendly choice for a cutting board.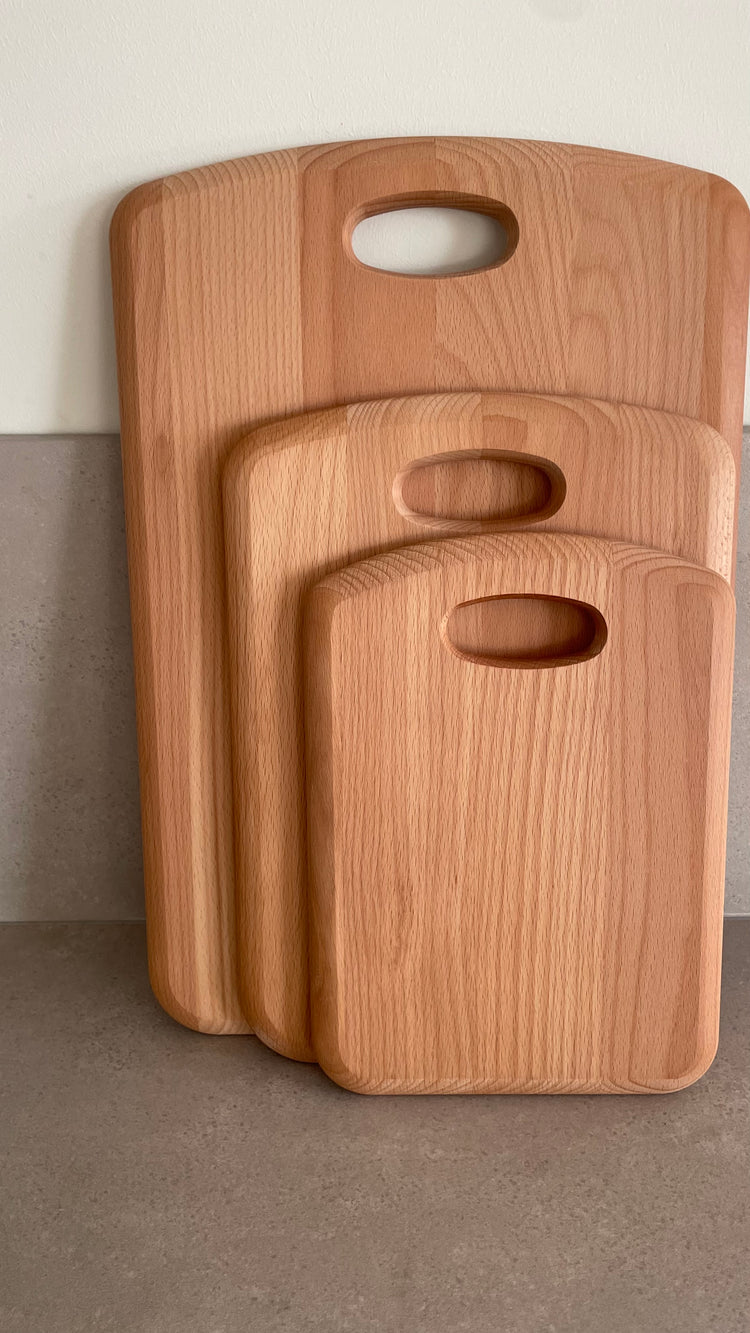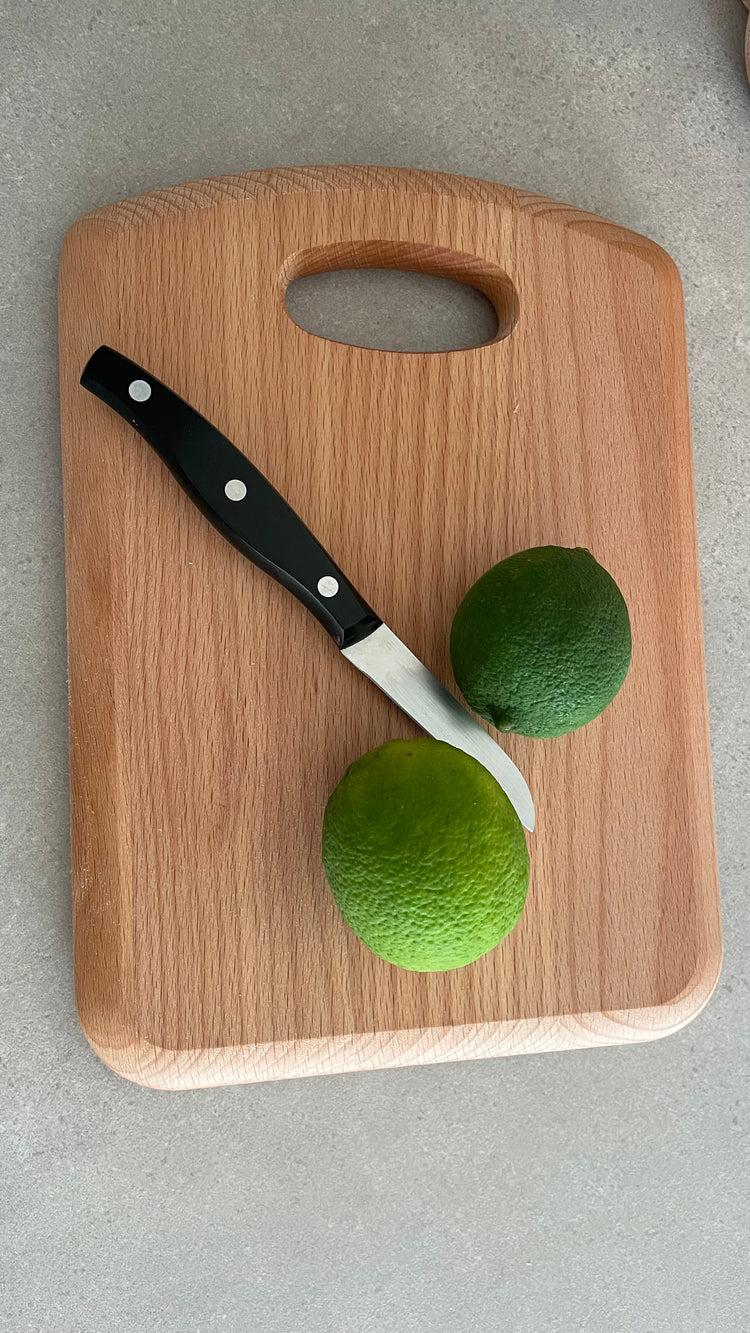 Sprout Total Count Banner Will Appear Here After Save
You might also be interested in this